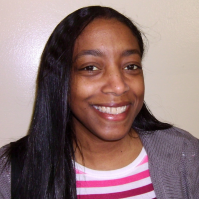 Lashell Collins
Contemporary Romance, Romantic Suspense, Paranormal Romance, Romance
I'm an American author of paranormal romance, rockstar romance, and romantic suspense. I tend to walk to the beat of my own drum, but that's okay 'cause I think I've got a pretty good sense of rhythm. Basically, I'm a geeky, quirky, laid-back, rocker-loving kinda girl who's married to a retired cop, motorcycle-riding, bad-boy alpha of my very own, and I like to write about sexy police officers, werewolves and rockstars, or some inventive combination of the three!

My books are sweet and spicy, plot-driven tales that lean heavy on the romance with just the right amount of heat. My heroes are always strong and honorable, whether he's a sexy-as-sin rockstar, a vigilante werewolf, or a cop who's a BDSM lifestyler. My stories often center on the theme of brotherhood (whether by blood or by love), and usually feature strong bromances. My heroines are typically smart, strong, sassy badasses who don't need a man to complete them, but who appreciate the men fate brings their way.
My stories also lean toward the theme of embracing and celebrating diversity. I have written over thirty titles, and over half of those feature interracial couples or multi-ethnic characters. The theme of overcoming racial prejudice (disguised as "species prejudice") tends to manifest itself in my shifter romances from time to time.

The truly important thing to know about my books is that you will always get a Happily Ever After from me. That's a promise. Otherwise, what's the point of reading?
The greatest education in the world is watching the masters at work.
Michael Jackson
I just knew there were stories I wanted to tell.
Octavia E. Butler